YOUR DIGITAL MARKETING

HAVEN
We make marketing your company our priority. That way you can focus on what you do best, running your business.
Website Design & Development
Our award-winning designers create inspired layouts and meaningful content to capture your brand's message.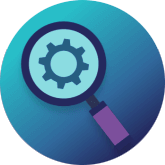 Using our technical expertise in SEO, we position your company at the forefront of the "search crowd."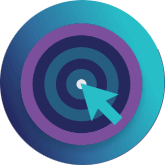 We produce effective advertising campaigns to help your business reach its goals.
Branding & Identity Design
When a brand creates preference, it speaks to people, creates an emotional connection, and increases economic value.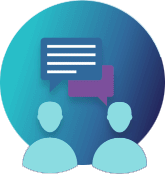 Let's collaborate towards your success!
What's it like to work with us? Utilizing collaboration, transparency & decades of experience, we build the roadmap for your business's future digital success.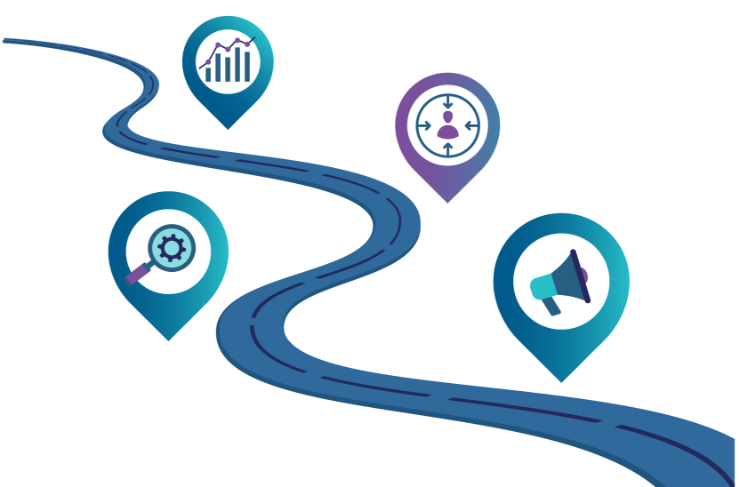 The REFUGE team has helped our business take it to the next level. Their advice and marketing leadership helped us pivot and grow, even through a pandemic. I cannot recommend them enough
I have been using the REFUGE team for more than a decade, I honestly don't know how long. I am very happy with their work and turn down opportunities to switch to someone else almost daily. Working with Tiffany is easy. She is very approachable and all communications are answered immediately, no matter if it is phone, text or email. I take care of my business, offering the best products and service and REFUGE gets the word out. It's been a winning combination, I have no desire to change.
REFUGE has handled the digital marketing for our business for the last 13 years and continues to do a great job for us. I really value the relationship we've built over that time and trust them to recommend what will get us the most bang for our buck and keep customers coming in the door. I definitely recommend working with REFUGE.
I am very, very happy with the work that REFUGE has been doing for our company. As a small business, marketing is crucial for growth, but so is making sure your dollars are being spent as effectively as possible. I feel confident that REFUGE is helping us to succeed on both fronts.They communicate clearly about proposed plans and why they believe they're the effective choice. They warn us ahead of time about upcoming changes to the SEO and marketing world that will affect our ads, and keep up with the ever changing rules of that space. I appreciate that they advocate for clients to have ownership of their own pages and accounts for transparency and ease.I would gladly recommend REFUGE to my network.
We have been working with REFUGE Marketing for about two years now. Their team's work has significantly increased clients to our practice. Their knowledge on SEO and Marketing has been vital to our success as a company. Not only that, but Tiffany and Simone are some of the nicest people you will ever meet! They truly care about their clients and treat them like family. Highly recommend them!
I've worked with REFUGE for over 10 years, first at my previous employer and now as I started my own company. They really took the time to learn the kitchen appliance and cabinet business and provide content to our website that was relevant, new and exciting. I plan to use them to update my current web presence and would recommend them to anyone.
I have used REFUGE Marketing & Consulting for placing ads and coaching on the ins and outs of marketing for my Interior Design business. They were filled with great energy and ideas for getting my new business up and running. I also had them placing ads for me which yielded great results, and landed me new business that I wouldn't have gotten otherwise. I would highly recommend this company if you are looking to take your business to the next level.
Tiff and Simone have been handling my internet marketing for the last 4 years. I have always been very pleased with their services and responsiveness. I wholeheartedly recommend REFUGE for your marketing needs!!!!
REFUGE Marketing & Consulting partnered with the Greater Houston LGBT Chamber of Commerce as the Social Media Sponsor. Their team was dedicated and helped the Chamber establish a strong presence with social media over the first few years of the organization. Their advice and guidance was pivotal to the organization.In short, the REFUGE team worked with the Chamber to establish a strong social media foundation that still benefits the organization today.
I love working with REFUGE! They've managed my website for years, and are always happy to help me figure things out and resolve issues--including the ones I cause myself. The personal communication is a huge piece for me. I never feel like just another support ticket.
The folks at REFUGE are knowledgeable and are a solid resource when we need to get refocused and on track. Not only do they help us with our small business, but they do work in the community, which says a lot about their values and means a lot to me as a customer.
REFUGE Marketing & Consulting helped me to build my website and design my logo - the entire experience was first-class, professional…and, fun! They listened to my objectives, helped me to achieve them and always communicated very well with me. I could not be more pleased with the experience and I *highly* recommend Tiffany and REFUGE!
Tiffany, Simone and their staff have done an amazing job with our web and social marketing. I highly recommend partnering up with REFUGE for all of your marketing needs. They have been a great asset to our company.