We make marketing your company our priority. That way you can focus on what you do best. Running your business!
REFUGE was founded in September 2009. For over a decade, we've displayed our unwavering commitment to helping SMBs (Small & Medium Sized Businesses) achieve their marketing goals. We are dedicated to continuously delivering measurable results for our clients and are extremely proud of the strong relationships we build with the businesses we work with. 
REFUGE is committed to creating an inclusive, welcoming working environment for our employees and clients alike. We are a family-run, woman-owned, and LGBTBE (LGBT Business Enterprise) business that knows that diversity of experience and ideas leads to stronger results.
The landscape of digital marketing is evolving every day. We know, as a business owner, it can feel impossible to stay up to date and informed on every trend and where to best put your budget to get the return on investment you desire. Our team takes the guesswork off your plate and uses our expertise to guide your business towards marketing success. With decades of experience and complete transparency, we help take your marketing to the next level.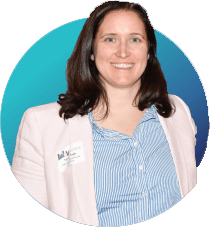 Tiffany founded The REFUGE Group in 2009 and became the company's sole owner in 2016, leading to its transition to REFUGE Marketing & Consulting. With over 25 years of experience in marketing, she created this company to serve as your business's REFUGE from the marketing storm. She is a native of Houston, Texas, who is incredibly passionate about her community. Currently, Tiffany serves as the Board Chair for the Greater Houston LGBT Chamber of Commerce and is a member of their Founding Leadership Council. She is a graduate of Texas A&M University and holds an MBA from the University of Houston - Clear Lake.
Simone joined REFUGE in 2017, bringing with her a strong background in business development, customer service, and marketing crafted through the various positions she previously held in Major League Soccer (MLS) and with the National Women's Soccer League (NWSL). She is passionate about working with SMBs and creating bespoke solutions to help businesses achieve their goals. Simone is a graduate of The College of Wooster.