Posted on January 25th, 2012 by Tiffany Categories Consumer Engagement
Welcome back to another blog post! It's been a busy week and we've been scrambling to track the trends to watch out for in the coming year. 2011 was the year of the mobile – mobile ads, mobile shopping, mobile gaming (Angry Birds, Words with Friends) and mobile websites. For 2012, we're predicting a leap in mobile communications and marketing and a lot more. In some ways, we can expect to see more of the same, but with more sophistication and refinement.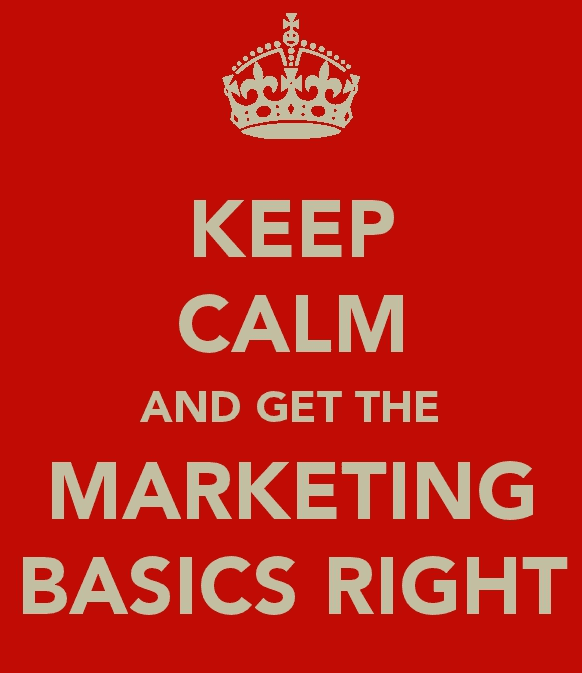 What can you expect? Here's our top 3 list:
1. Content is still king 2011 was heavily focused on creating good quality content, and this little feature looks like it's here to stay. Beyond the gimmick, tricks and fireworks, people still need a message of substance that speaks to them on a more fundamental level. Therefore, content is still here to stay. Look forward to sharper videos, higher quality sound and much better writing and photography from marketers.
Also, look for more tailored content, personalized marketing and targeted advertising.
2. Social Media Have something to say? Say it with Social Media. Have a business? Establish a presence, carve a niche and build your reach through Social Media. With Facebook and Twitter becoming larger than life and Google+ getting into the act, it's fairly evident that the internet giants will keep bolstering their presence in the virtual communities.
3. Geotagging Look for higher numbers of geo-localization (Foursquare check-ins, Facebook and Twitter check-ins and some QR codes) to help lead the way with customized offers and customized information. We're expecting a surge in geo-tagging services providing information relating from favouriterestaurants to the doctor's office based on geographic check-ins.
Overall, we're seeing messages being distributed on platforms that aren't just engaging but also providing better metrics and measurability; stronger KPI's, bottom-line ROI's and clarity in communication.
What are you looking forward to this year?
Posted on January 18th, 2012 by Tiffany Categories Advertising
The art of
rebranding
is very much like storytelling, where you're your own protagonist. The story will need to be tailored for a newer audience every once in a while but the message contained within it remains the same.
Perhaps you're in the need of a snazzier logo. Perhaps you're trying to change your image. Perhaps it's just time to start over with a clean slate. Either ways, you'll need to be prepared and you'll need a few of the following.
1. A clear mission
Why are you rebranding? Do you need a partial tweaking of your brand or do you want to lure in an entirely new demographic? Have you been out of touch with the needs of your customer base? Or could the extensive rebranding be
completely avoided
with different tactical changes? Know thyself is a really good place to begin.
2. A healthy dose of patience
When
Weight Watchers'
tried to rebrand and reposition themselves with different food options and a newer point system, it took them a good two years to begin to see any results. In the meantime, they enlisted the support of industry experts – influential dietitians – and over 19000 group leaders across the country. It took time for the profits to begin trickling in, but they ended 3rd quarter for 2011 with a 30% bang.
3. Begin Listening Sometimes
, in their infinite wisdom, organizations forget to listen to their customer base. For instance, with the case of PepsiCo trying to rebrand the nation's first breakfast love: OJ. With new product packaging that incited significant
customer backlash
, PepsiCo decided to pull back the new packaging on their old orange juice after learning their lesson the hard way. Our recommendations? Focus groups, sample testing and plain old research.
We'd love for you to share your wisdom with us. Have you made any rebranding attempts? How did you fare? What did you learn from them? Let us know in the comments!
Posted on January 11th, 2012 by Tiffany Categories Advertising
Is there a magic number that brings in customers after your message has been repeated a certain number of times? In an ideal world, yes. Sometimes, marketing experts claim that 3 exposures can do the trick; i.e., your ad begins to get noticed once an individual has been exposed to it three times or more.
That sounds almost too good to be true, and perhaps it is. A closer look might reveal that the "3+" formula may not work for all media. Really, what platform would have the maximum impact with 3 exposures? Billboards? Newspaper ads? Online placements?
Perhaps a combination of all of the above.
Timing, of course, is extremely important. Between peak season
campaigns
(holidays, seasonal products), a steady stream of advertisements or timed blitzes (once a quarter), what proves to be the best approach for your business may depend on your target audience, the products you sell and of course, your marketing budget.
Peak Season Campaigns involve pouring most advertising dollars into one big campaign. The idea makes perfect sense for organizations that offer a seasonal and/or geographically based product line. For instance, alpaca wool sweaters are probably not going to get too much attention in a Floridian summer.
On the other hand, perhaps a
Quarterly Advertising Blitz
may help your business more. Depending upon the timing of these campaigns, they can help move your business from your customer's peripheral vision and into constant focus. In return, you're also able to allocate funds in a more effective way for specific times.
The fact is, a magic number of exposures to gain a dedicated audience probably does not exist; but if understanding a target market combined with the right timing are anything to go by, chances are that being prepared will certainly boost the ROI numbers.
Posted on January 4th, 2012 by Tiffany Categories Media Planning
Last week, we wrote about the first steps involved with developing a media plan. To recap quickly, the basics – after identifying your audience – involve determining the reach, frequency and a vision of the impact you'd like to make with your campaign. Understanding the purpose behind a campaign is very important because your goals provide you with direction.
The underlying essence behind
media planning
is the connection created between people and companies. It's no secret that in a highly competitive market where multiple suppliers are constantly trying to build a loyal customer base for similar products and service, sometimes we all just have to accept our existing portion of the market share.
Expanding market share involves establishing a constant presence. As we mentioned last week, on average, a consumer is exposed to a message three times before she takes notice. To stay visible within the "Goldilocks" range – neither overexposed nor underexposed – requires trial and error tweaking, but the masses can still be drawn in.
Since not all of us offer tangible goods and a successful business requires a web presence, we're going to offer a few insights on capturing market share via a manipulation of
web presence
. If the product is accessible – i.e. priced fairly – visible and sold with clear communication of the differentiating features, it will do its job in creating a wider customer base.
With web-centric commerce, take advantage of the host of analytical tools available to design your strategy.
1.
Site analytics
– CMS platforms like
Drupal
and WordPress, and now
Facebook
and Twitter, come built-in with reports of daily analytics of interaction and visibility within your audience. As does Google.
2. Contextual Advertising – Contextual advertising is built around communicating your message on an online medium based on the content being displayed.
3.
Press Releases and Search Engine Marketing
– Strategically placed product reviews (paid), press releases of new products and ventures and constant tweaking of SEM keywords help increase and keep visibility stable. They move you beyond specific searches and bring your services up at the forefront for generic queries as well.